Our prayer is that, this site will be informative and life changing for you.
Revivaltime Tabernacle Worship Center is a place of second chances, restoration, healing and empowerment. At Revivaltime Tabernacle Worship Center, broken lives, families and dreams are restored. Warm, energized, current, creative, inspired and anointed are ways people have described our church. We utilize the latest methods, music and technology to present the timeless, inspired, and life-changing message of Jesus Christ our Savior. It's an awesome and incredible experience of worship that you just cannot afford to miss!
If you are visiting or living in our area, this is a special invitation for you to join us in worship and fellowship at any of our services. If you have a prayer request, please let us know. Our intercessors are waiting to enter into spiritual warfare on your behalf.
Again, thanks for visiting us online, and we hope that you'll come and worship with us in the near future.
We know that your visit to our website or to our church will be a blessing to you. Don't forget to sign our
guest book. Click Here... to sign.
God's richest blessings and favor be yours!
For Service Times please go to the About Us link
REVIVALTIME TABERNACLE WORSHIP CENTER
7636 Margate Boulevard
Margate, Florida 33063, USA
MAILING ADDRESS: P.O. Box 771812
Phone: (954) 978-1410
Email: rttworshipcenter@gmail.com
P.O. BOX MAILING ADDRESS: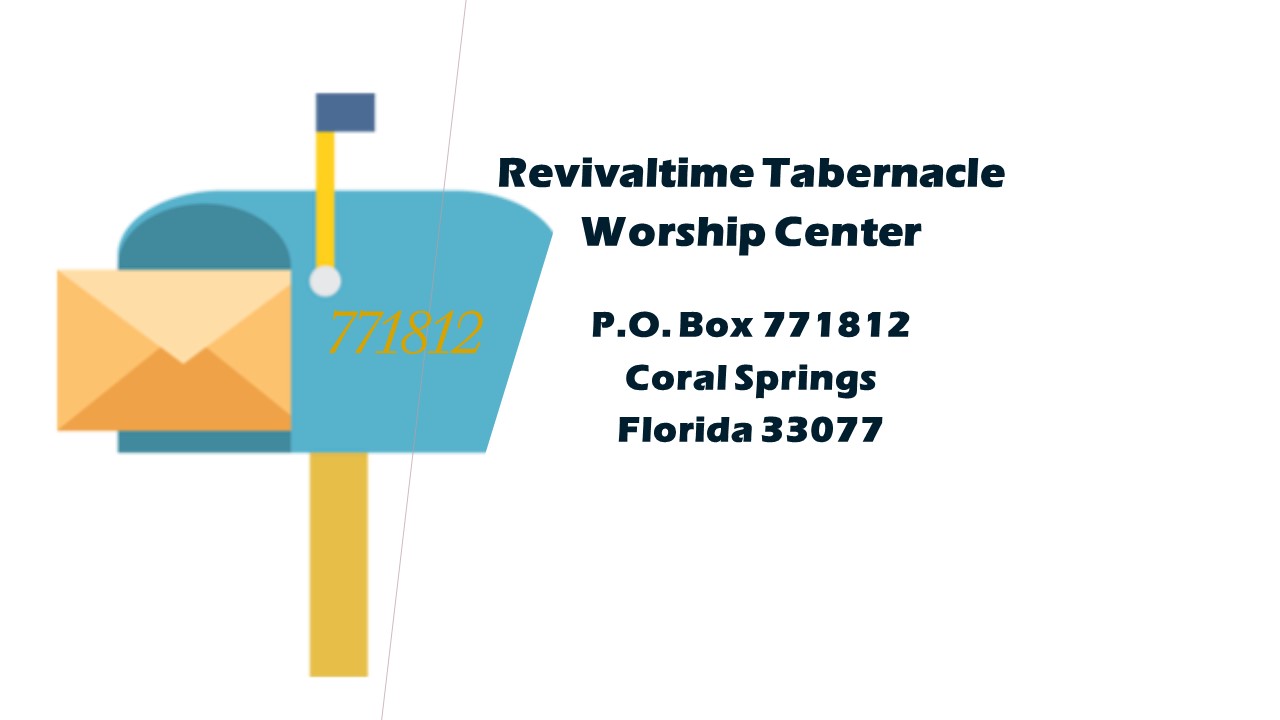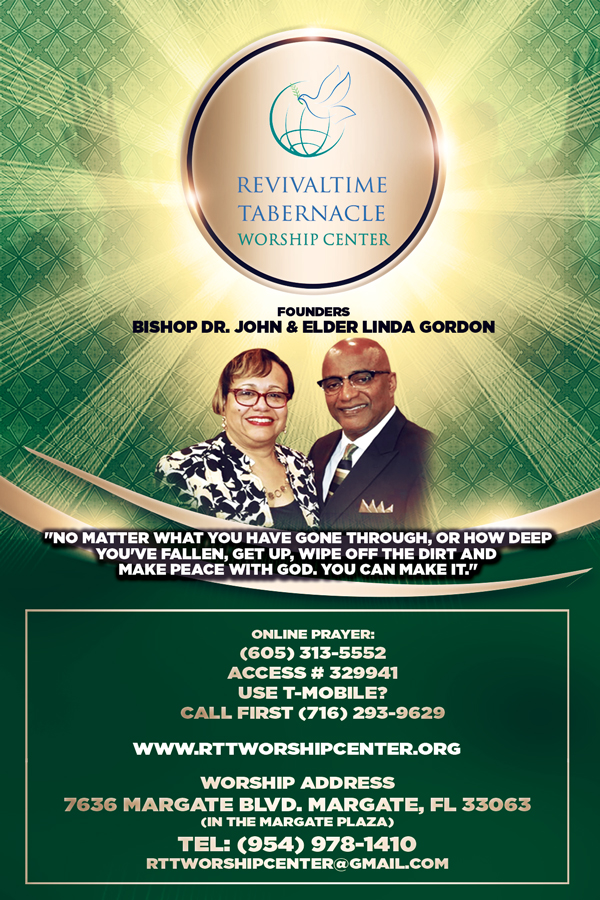 2023 Theme